Canada's Emergency Student Benefit
The Canadian government announced a set of economic measures to support Canadian students who are unable to find work due to COVID-19. See the infographic below for highlights of the benefits.
Infographic Features:
Communicate complex concepts with vibrant, sharable, easy-to-understand infographics
Personalized for individual Advisors
Current and timely for client communications
One of many infographics included in FreshPlan software
Exclusive to Fresh Plan software users.
[button color="gold" button link="https://ativa.com/free-trial-form/" target="_blank"]FREE TRIAL[/button] [button color="green" link="https://www.freshplan.ca/"]Visit FreshPlan.ca[/button] [button color="default" link="https://ativa.com/category/infographic-2/"]See More Infographics[/button]
---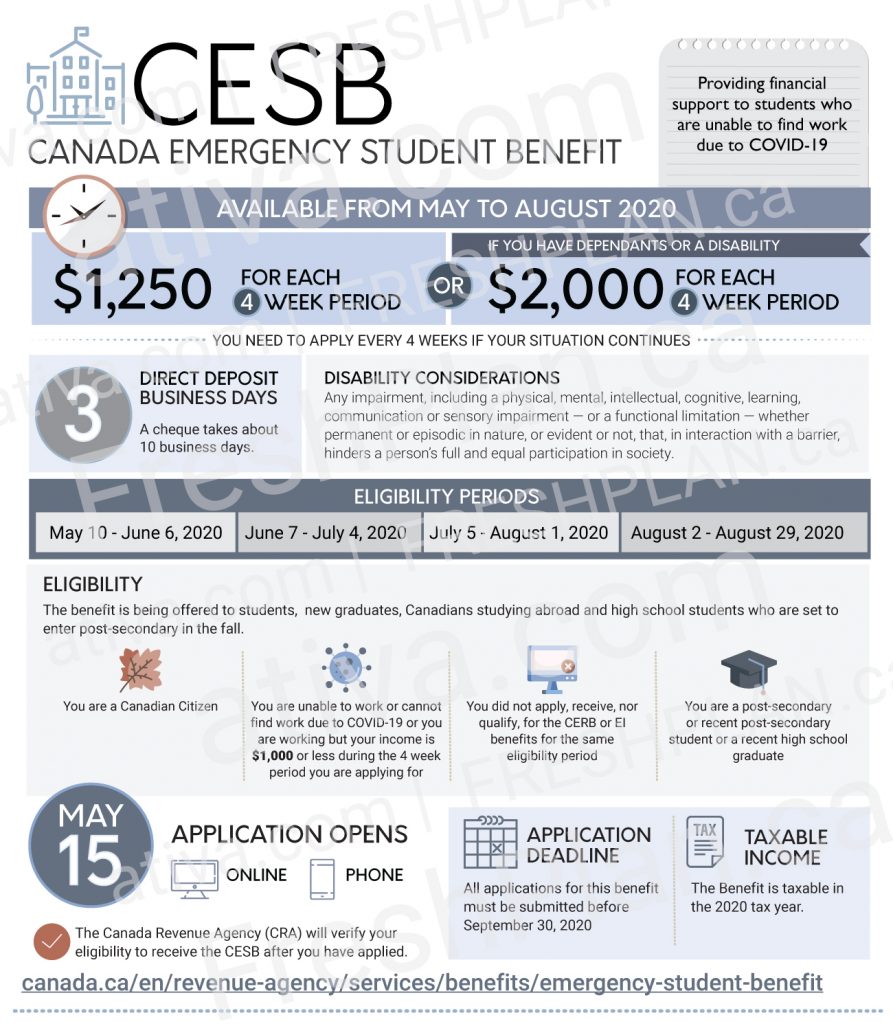 [button color="green" link="https://www.freshplan.ca/"]Visit FreshPlan.ca[/button]