Finding relevant calculators in FreshPlan.
Click Calculate at the top of the FreshPlan screen OR
Click Start Now just below the Calculate icon on the home page.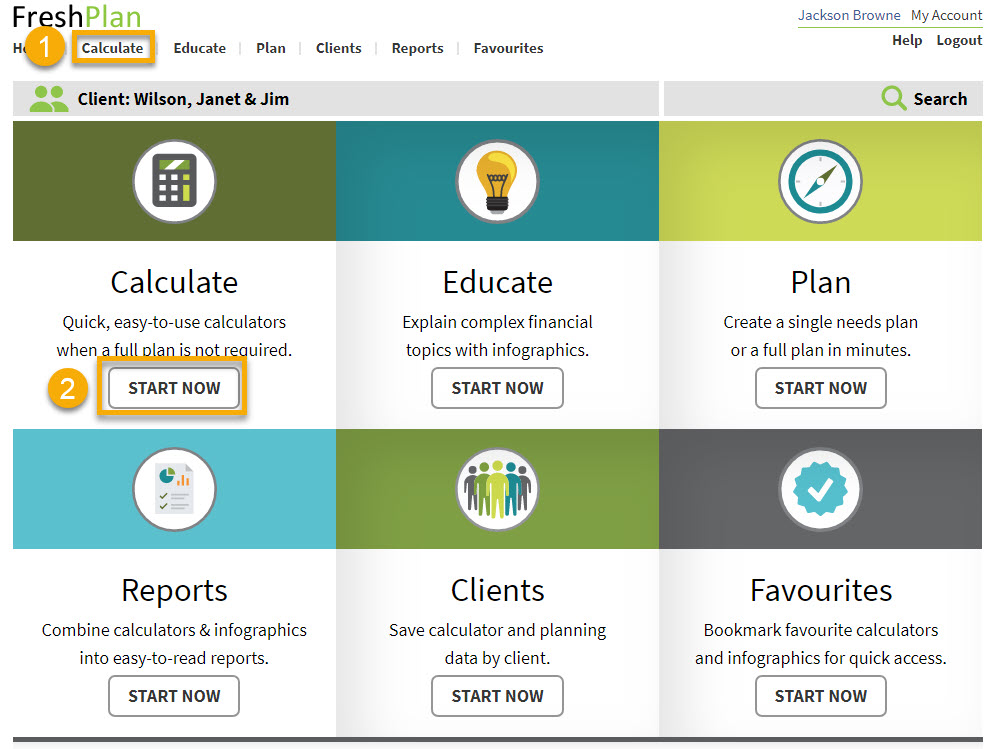 ---
NEXT
The Pay Yourself First calculator always opens up first after you click Calculate.
To open another calculator click a topic like Investing.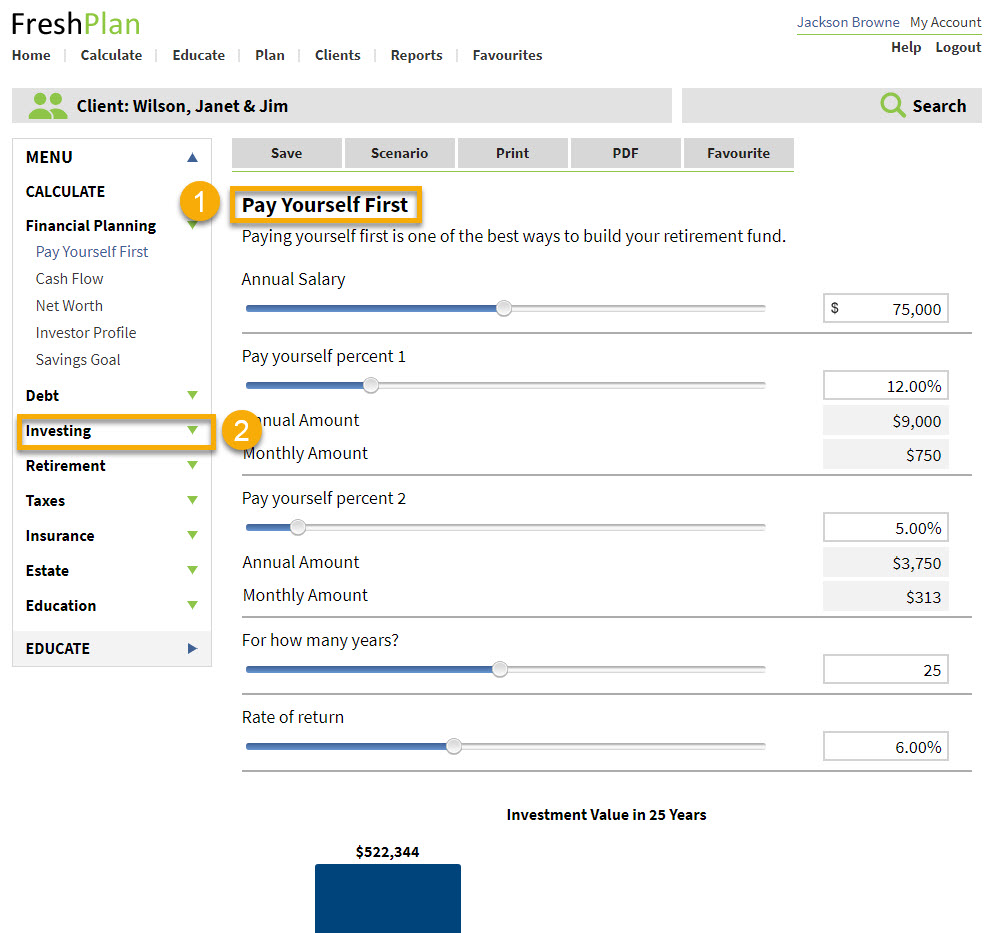 ---
NEXT
Under the Investing topic, click Savings Growth to open it. Change any of the values and the calculations/graphs will change in real time.
Click Save to save your results.
Click Scenario to create and save multiple scenarios for this calculator.
Click Print to print the calculator.
Click PDF to generate a PDF of the results.
Click Favourite to add this calculator to your Favourites page.