You can use Master Templates to create Reports that combine calculators and infographics.
Click Reports along the top row of buttons OR
Click Start Now below the Reports icon.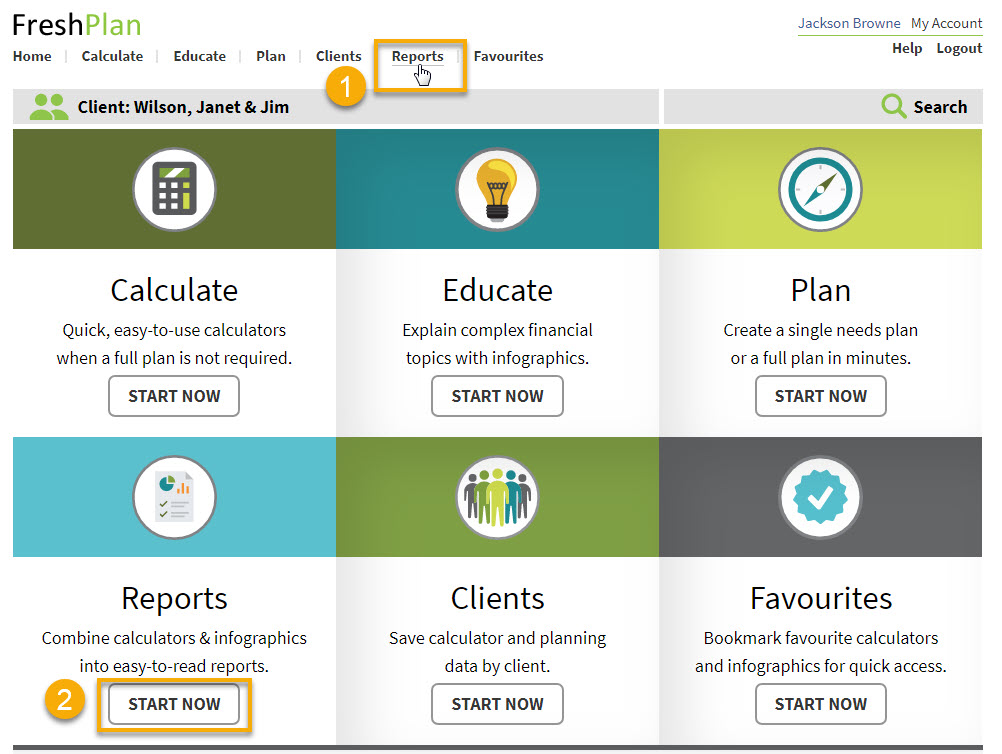 ---
NEXT
Click New Report.

---
NEXT
Check the "Use master template" box
Click on the drop-down arrow in the Select box
Select the template you want to use – Retirement Projection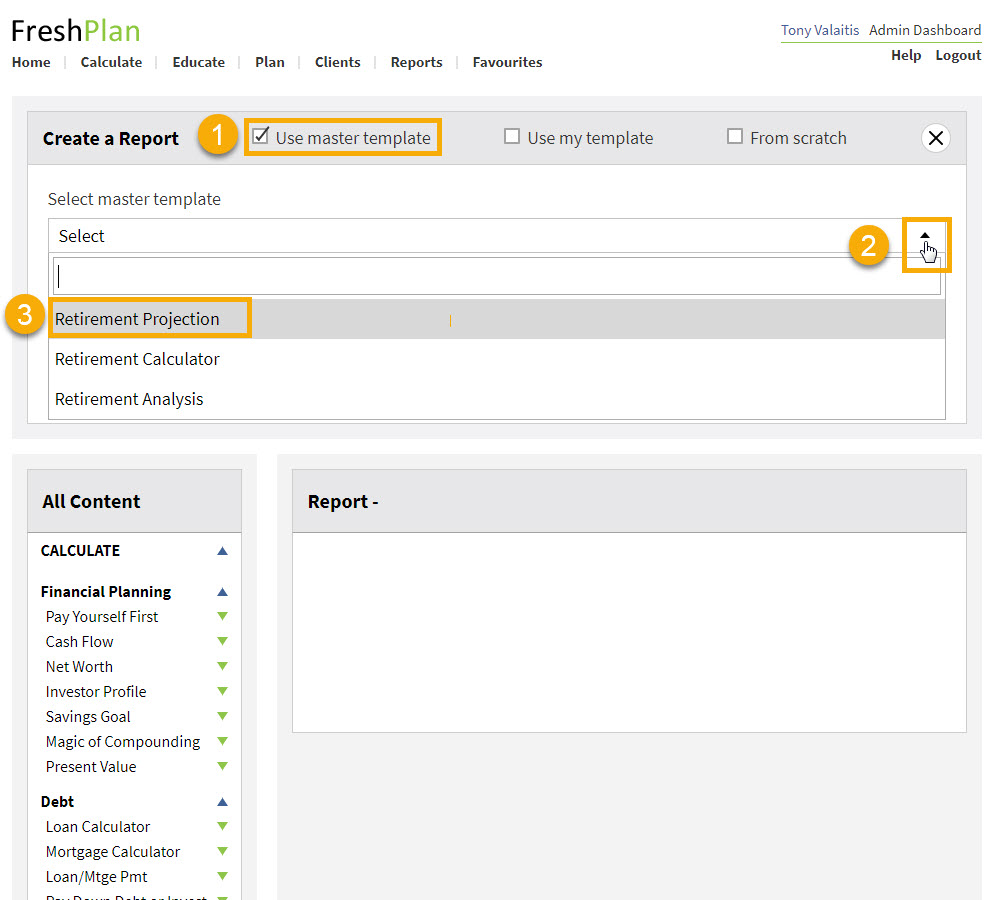 ---
NEXT
Type is the name for your report (Retirement Projection)
Click Save.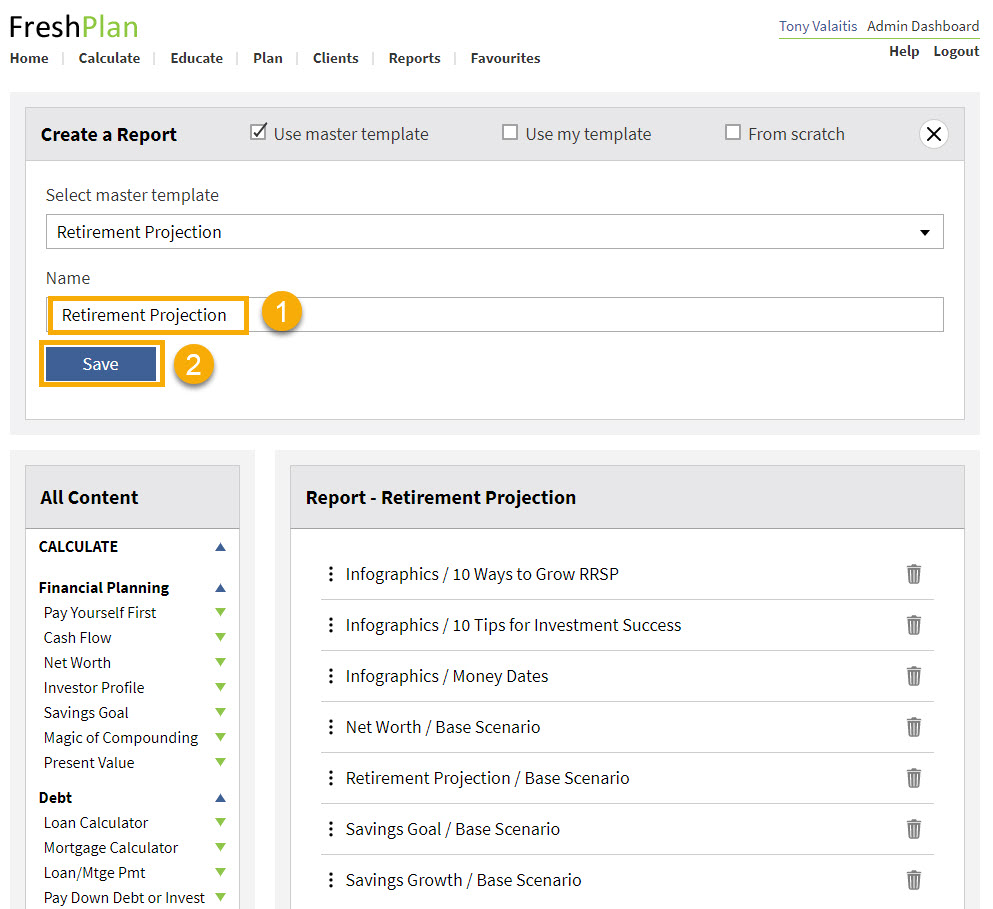 ---
NEXT
The Reports window will appear after you click Save.
Click Open to add or remove content from the report.
Click View to change data in calculators and preview the report .
Click Print or PDF to generate a hard copy.
Click Copy to make a copy of the report you can use to create another report.
Click Delete to delete a report.