Canada Emergency Business Account
The Canada Emergency Business Account (CEBA) provides small businesses with interest-free loans of up to $40,000 to help with operating costs such as payroll, rent, utilities, insurance and property tax when revenues are down. Repaying the balance of the loan on or before December 31, 2022 will result in loan forgiveness of 25 percent (up to $10,000).
Infographic Features:
Communicate complex concepts with vibrant, sharable, easy-to-understand infographics
Personalized for individual Advisors
Current and timely for client communications
One of many infographics included in FreshPlan software
Exclusive to Fresh Plan software users.
FREE TRIAL
Visit FreshPlan.ca
See More Infographics
---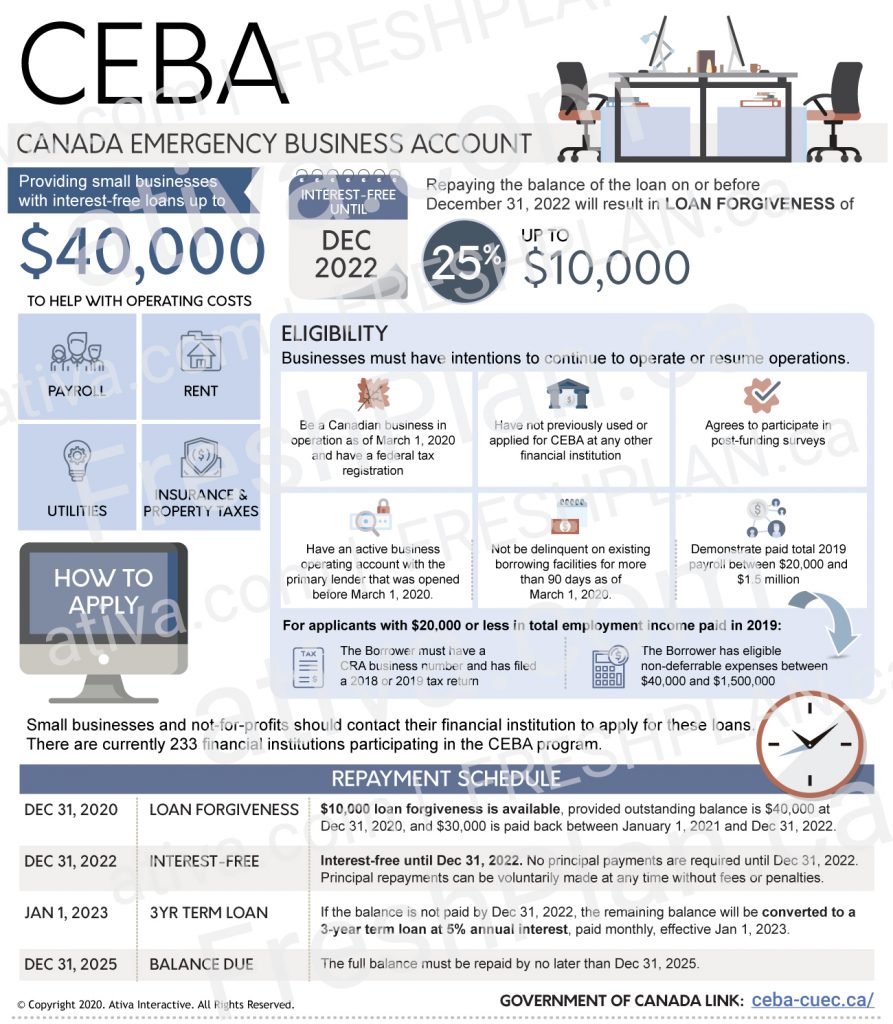 Visit FreshPlan.ca