Start planning by creating a new client.
Click Clients at the top of the FreshPlan screen OR
Click Start Now just below the Clients icon.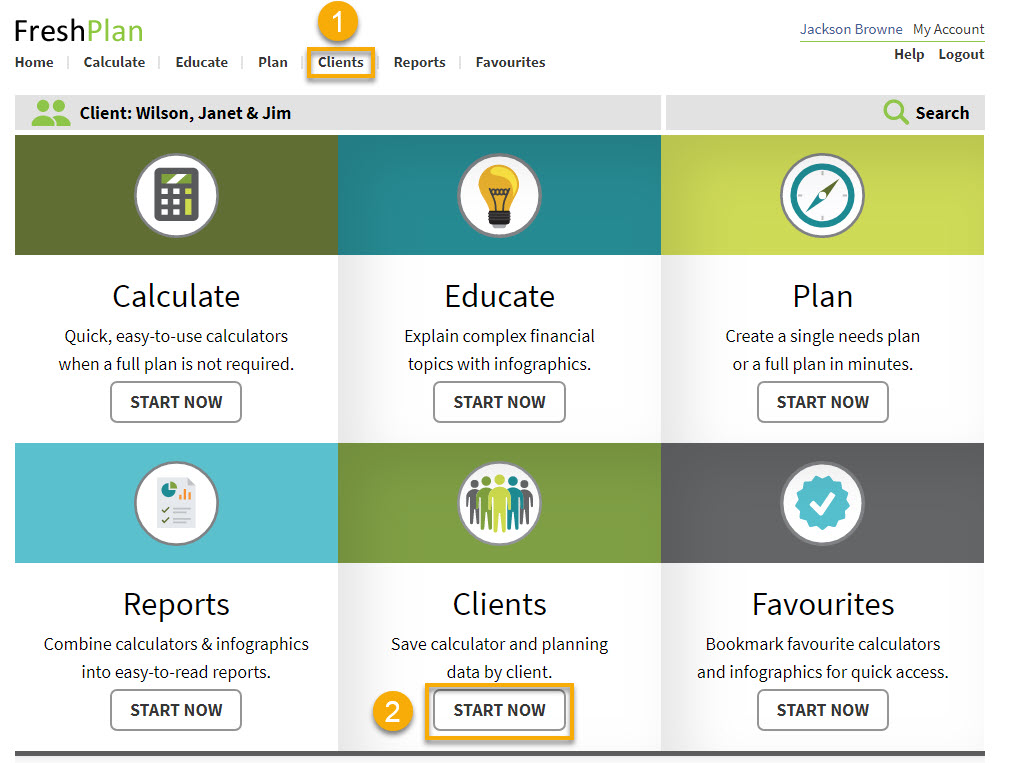 ---
NEXT
Click New Client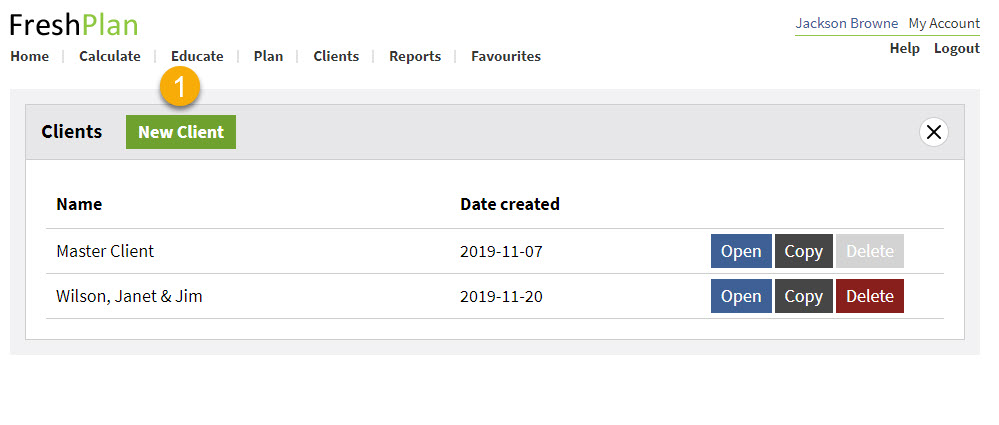 ---
NEXT
Type in the name of the client
Click Save

---
NEXT
Click Open next to the new client's name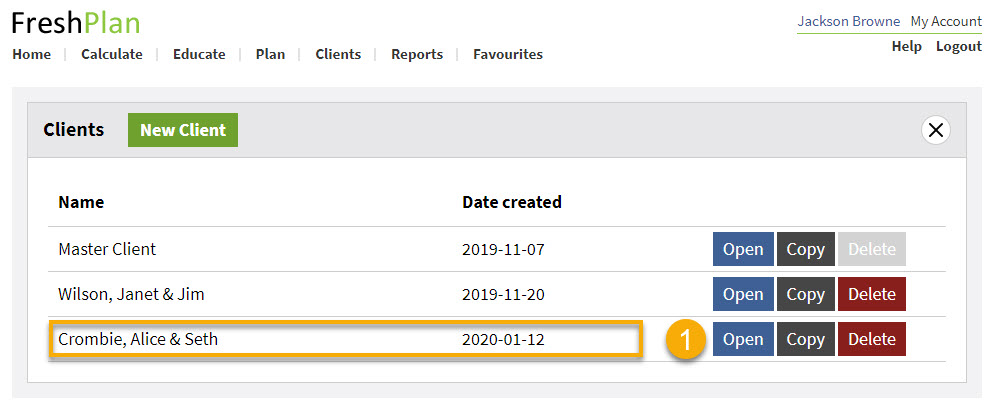 ---
NEXT
The new client's name appears on the home page. Any calculations you perform or reports you create will be saved under this client's name.