Calculators Branded for Your Website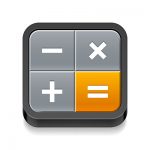 Enhance your web site and keep your visitors engaged and coming back by providing them tools to help them make financial decisions. Our consumer-facing financial calculators can be embedded in your web site quickly and easily. We will brand the calculators to match your web site and you'll be up and running in just a few days.
calculators are easy-to-use and fully responsive on any device – phone, tablet, laptop or desktop.
choose from 60 calculators across a full range of financial topics.
calculators are available in English and French.
Contact us for annual lease and pricing details.
Calculators
The calculators below can be viewed for free up to five (5) times.
To use the full-featured versions of these calculators in FreshPlan, please contact us.
Financial Planning
Cash Flow
Net Worth
Investor Profile
Pay Yourself First
Debt
Debt Consolidation
Pay Down Debt or Invest
Mortgage/Loan Payment
Loan Calculator
Mortgage Calculator
Mortgage Affordability
Mortgage Blend & Extend
High Ratio Mortgage Insurance
Retirement Planning
Retirement Calculator
Capital Required for Income
Will the Money Last?
Investment Withdrawal
Risk of Not Taking a Risk
CPP Benefits – Take Early or Later?
CPP and OAS Benefits
Inflation & Your Retirement Income
RRIF Payment
LIF Payment
TFSA vs RRSP
TFSA Limit
Tale of Two RRSPs
RRSP Withdrawals
RRSP Limit
RRSP Withholding Taxes
Spousal RRSP Withdrawals
Investing
Savings Growth
Savings to Reach Goal
Magic of Compounding
Present Value Calculator
GIC Laddering
Cost of Waiting
Real Rate of Return
Investment Fees & Returns
Stay Invested
Time to Recover
Stock, Bonds, Cash
Stock and Holding Periods
Diversify and Protect
Rate of Return Odds
Taxes
RRSP Tax Savings
TFSA vs Taxable Investment
Tax Calculator
Taxes on Investment Income
Final Tax Bite
Insurance
Life Insurance Needs
Disability Insurance Needs
Critical Illness Insurance Needs
Estate Planning
Estate Planning Checklist
Probate Fees
Final Tax Bite
Charitable Donation Calculator
Donate Shares to a Charity
Donate Some Shares, Sell Some
Gifts in Kind, Shares & Other Property
Education Planning
Start Education Planning Now
Tax Benefits of an RESP
CESG Advantage
RESP Withdrawal